·

Guests Online: 1



·

Members Online: 0



·

Total Members: 1


·

Newest Member: Admin
Hydra is affilliated with the following programs and organisations:

The Hydra coordinater FhG FIT is a member of ARTEMISIA, the association for R&D actors in the field of ARTEMIS: Advanced Research & Technology for EMbedded Intelligence and Systems.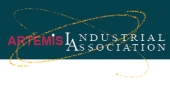 The Hydra middleware allows developers to create inclusive applications with a high degree of accessibility for all. The Hydra project supports the Commissions campaign: eInclusion - be part of it!





The Hydra project is part of the Cluster of European projects on the Internet of Things. The Cluster aims to promote a common vision of the Internet of Things.




International cooperation in Information Society Technologies research aims at joining forces to identify and address major challenges where significant added value is expected to be gained from R&D cooperation with third countries.

EU relations with the Latin American and Caribbean (LAC) region in the Information Society field have thus been substantially reinforced over the last years. Information Society is now firmly in the bi-regional political agenda. Relations with Brazil in this field will have an impulsion following the launching of a EU/Brazil Strategic Partnership.

So what is "Networked Embedded Intelligence"? The Hydra Project Officer, Dr. Jorge Pereira, DG INFSO explains: "Embedded systems are becoming ever more pervasive, permeating all things and everything. At the same time, miniaturisation (micro-systems, micro and nanoelectronics), development tools (middleware) and system management tools make them cheaper, easier to integrate, and even more pervasive, infiltrating ever more segments of the economy. As all these smart things become even smarter, they incorporate enhanced sensing/monitoring and actuation capabilities and are getting increasingly networked."

The project coordinator Dr. Markus Eisenhauer, Fraunhofer FIT adds "This is the essence of the Hydra middleware. The Hydra middleware allows developers to incorporate heterogeneous physical devices into their applications by offering web service interfaces for controlling any type of physical device irrespective of its network technology and thereby create intelligent embedded services and applications".
| | | | |
| --- | --- | --- | --- |
| | About Hydra | | |


Why not see the on-line Hydrademo? You can turn on and off devices and follow the energy consumption in real time. Just click on the picture and you see it!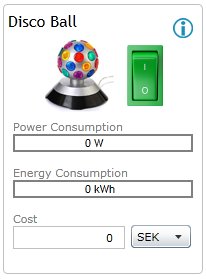 Forgotten your password?
Request a new one
here
.