·

Guests Online: 1



·

Members Online: 0



·

Total Members: 1


·

Newest Member: Admin
Hydra is affilliated with the following programs and organisations:

The Hydra coordinater FhG FIT is a member of ARTEMISIA, the association for R&D actors in the field of ARTEMIS: Advanced Research & Technology for EMbedded Intelligence and Systems.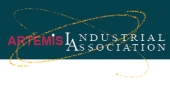 The Hydra middleware allows developers to create inclusive applications with a high degree of accessibility for all. The Hydra project supports the Commissions campaign: eInclusion - be part of it!





The Hydra project is part of the Cluster of European projects on the Internet of Things. The Cluster aims to promote a common vision of the Internet of Things.



| | | |
| --- | --- | --- |
| | The Hydra brochure is available | |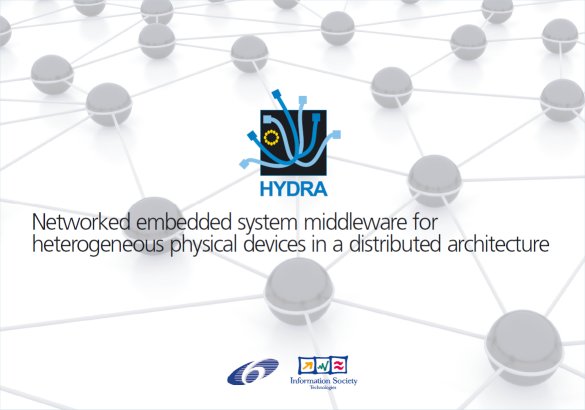 The new Hydra brochure explains how the Hydra middleware allows developers to create AmI services and systems through a Service Oriented (SoA) and Model Driven Architecture approach. The Hydra middleware hides device dependent and network-dependent details and provides comprehensive open interfaces to the display, communication port, input facilities and memory management of each class of device.

A major novelty in the Hydra approach is that the middleware provides support for using devices as services both by embedding services in devices and by proxy services for devices.

Security goals such as confidentiality, authenticity, and nonrepudiation are addressed by a particularly trustworthy design and implementation of web servicebased mechanisms, enriched by ontologies and semantic resolution techniques. The concept behind the Hydra security metamodel is "semantic resolution of security" focussing on moving security from being identity-based into a semantic, credentials based framework.

You can download the brochure here.
| | | | |
| --- | --- | --- | --- |
| | About Hydra | | |


Why not see the on-line Hydrademo? You can turn on and off devices and follow the energy consumption in real time. Just click on the picture and you see it!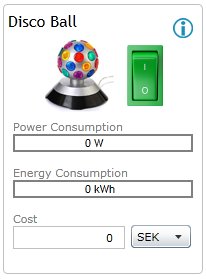 Forgotten your password?
Request a new one
here
.