·

Guests Online: 1



·

Members Online: 0



·

Total Members: 1


·

Newest Member: Admin
Hydra is affilliated with the following programs and organisations:

The Hydra coordinater FhG FIT is a member of ARTEMISIA, the association for R&D actors in the field of ARTEMIS: Advanced Research & Technology for EMbedded Intelligence and Systems.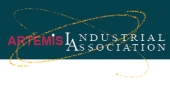 The Hydra middleware allows developers to create inclusive applications with a high degree of accessibility for all. The Hydra project supports the Commissions campaign: eInclusion - be part of it!





The Hydra project is part of the Cluster of European projects on the Internet of Things. The Cluster aims to promote a common vision of the Internet of Things.



| | | |
| --- | --- | --- |
| | Downloads: Collaborative Moderation - Fostering Creativity with a Corporate Wiki | |
Collaborative Moderation - Fostering Creativity with a Corporate Wiki 1.0

---

Dencheva, S., Prause, C.R., Zimmermann, A., Fraunhofer Institute for Applied Information Technology, Germany.

Voluntary participation in a corporate Wiki can be low due to personal priorty preference. But high participation of professionals is necessary to enable group innnovation through a Wiki. We present a tool that offers rewards to committed users, and triggers a sportive competition that fosters the creativity process through knowledge exchange.

This paper was presented at the Workshop on Methods & Tools for Computer Supported Collaborative Creativity Process: Linking Creativity & Informal Learning in conjunction with the EC-TEL 2009conference, Nice, France, 30 September 2009


Admin
04 February 2010 17:35

Download 1145

Version: 1.0
License: Free with reference
O/S: pdf


---

Download:

(267 KB)
| | | | |
| --- | --- | --- | --- |
| | About Hydra | | |


Why not see the on-line Hydrademo? You can turn on and off devices and follow the energy consumption in real time. Just click on the picture and you see it!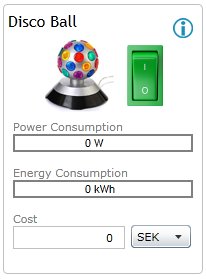 Forgotten your password?
Request a new one
here
.