·

Guests Online: 1



·

Members Online: 0



·

Total Members: 1


·

Newest Member: Admin
Hydra is affilliated with the following programs and organisations:

The Hydra coordinater FhG FIT is a member of ARTEMISIA, the association for R&D actors in the field of ARTEMIS: Advanced Research & Technology for EMbedded Intelligence and Systems.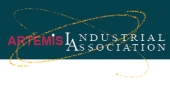 The Hydra middleware allows developers to create inclusive applications with a high degree of accessibility for all. The Hydra project supports the Commissions campaign: eInclusion - be part of it!





The Hydra project is part of the Cluster of European projects on the Internet of Things. The Cluster aims to promote a common vision of the Internet of Things.



| | | |
| --- | --- | --- |
| | Downloads: A genetic algorithms-based approach for optimized self-protection in a pervasive service middleware | |
A genetic algorithms-based approach for optimized self-protection in a pervasive service middleware 1.0

---

Zhang, W., Schütte, J., Ingstrup, M., and Hansen, K. M., University of Aarhus, Fraunhofer Institute for Secure Information Technology, University of Iceland.

With increasingly complex and heterogeneous systems in pervasive service computing, it becomes more and more important to provide self-protected services to end users. In order to achieve self-protection, the corresponding security should be provided in an optimized manner considering the constraints of heterogeneous devices and networks. In this paper, we present a Genetic Algorithms-based approach for obtaining optimized security congurations at run time, supported by a set of security OWL ontologies and an event-driven framework. This approach has been realized as a prototype for self-protection in the Hydra middleware, and is integrated with a framework for enforcing the computed solution at run time using security obligations. The experiments with the prototype on confguring security strategies for a pervasive service middleware show that this approach has acceptable performance, and could be used to automatically adapt security strategies in the middleware.

This paper was presented at the ICSOC 2009 23-27 November in Sweden.


Admin
17 December 2009 22:04

Download 1645

Version: 1.0
License: SpringerLink subscription/purchase
O/S: pdf


---

Download:

(490 KB)
| | | | |
| --- | --- | --- | --- |
| | About Hydra | | |


Why not see the on-line Hydrademo? You can turn on and off devices and follow the energy consumption in real time. Just click on the picture and you see it!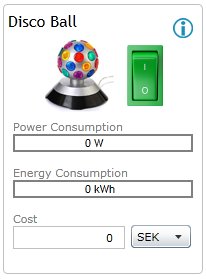 Forgotten your password?
Request a new one
here
.