·

Guests Online: 1



·

Members Online: 0



·

Total Members: 1


·

Newest Member: Admin
Hydra is affilliated with the following programs and organisations:

The Hydra coordinater FhG FIT is a member of ARTEMISIA, the association for R&D actors in the field of ARTEMIS: Advanced Research & Technology for EMbedded Intelligence and Systems.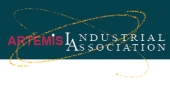 The Hydra middleware allows developers to create inclusive applications with a high degree of accessibility for all. The Hydra project supports the Commissions campaign: eInclusion - be part of it!





The Hydra project is part of the Cluster of European projects on the Internet of Things. The Cluster aims to promote a common vision of the Internet of Things.



| | | |
| --- | --- | --- |
| | Downloads: Automizing Home Environments and Supervising Patients at Home with the Hydra Middleware: Application | |
Automizing Home Environments and Supervising Patients at Home with the Hydra Middleware: Application 1.0

---

Reiners, R., Zimmermann, A., Jentsch, M. and Zhang, Y., Fraunhofer Institute for Applied Information Technology, Germany.

In the Hydra Middleware project context awareness, among many other aspects plays an important role. Context is not only defined by the user\'s presence but also by identifying available devices and services that are offered by the environment or the devices themselves. Inside the architecture, special components handle contextual information by also separating between core-functionality and the possibility to extend the built-in concept by new components providing context information. This work presents a first step towards ubiquitous and context aware applications in the healthcare and home automation sector. In the scope of the Hydra Middleware project, applications taken from different domains are derived from the current project\'s state and knowledge. The inclusion of different application domains supports the development of a domain-independent middleware and a wide spectrum of interests for application developers.

This paper was presented at the Proceedings of the First International Workshop on Context-Aware Software Technology and Applications (CASTA \'09), Amsterdam, Netherlands, 24-28 August 2009.


Admin
04 February 2010 17:32

Download 1525

Version: 1.0
License: ACM subscription/Purchase
O/S: pdf


---

Download:

(664 KB)
| | | | |
| --- | --- | --- | --- |
| | About Hydra | | |


Why not see the on-line Hydrademo? You can turn on and off devices and follow the energy consumption in real time. Just click on the picture and you see it!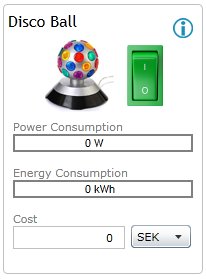 Forgotten your password?
Request a new one
here
.